Immediate, Thorough Chimney Repairs For Homeowners In Hackney
For more than ten years, homeowners in Hackney have employed our services at A1 Roofing Hackney in resolving all their chimney problems. The constant exposure of chimneys to heat, rain, and snow makes regular chimney maintenance and repair necessary in Hackney. Chimney maintenance is highly important in Hackney; taking it for granted could worsen the existing condition, posing a threat to your family at great financial expense. Our services assist you in ensuring you have no more worries regarding the proper functioning of your chimney, while guaranteeing your homes safety. When you call on our services, we at A1 Roofing Hackney are able to handle all magnitudes of repair work needed, no matter how dire the situation may be. A1 Roofing Hackney have a certified team of service agents who are on call 24/7 to attend to questions from residents in Hackney.
Our Guarantee
---
Free site visit and survey
No hidden costs
British standards compliant
Fully Insured
Clean and efficient
Professional workmanship
Why A1 Roofing Hackney Stands Out
A1 Roofing Hackney teams are trained in the latest chimney repair procedures, backed with years of hands on experience When you approach A1 Roofing Hackney with a chimney repair job, you are provided with only the most versed experts in the business, who will make sure that your project is completed using the best techniques available in the industry today. You can be assured that at A1 Roofing Hackney, our technicians will not only provide you with the highest levels of quality, but will also provide you with the respect and treatment that you deserve. The staff and technicians working for A1 Roofing Hackney are veteran chimney repairmen, and they are able to identify all chimney problems with only a casual inspection.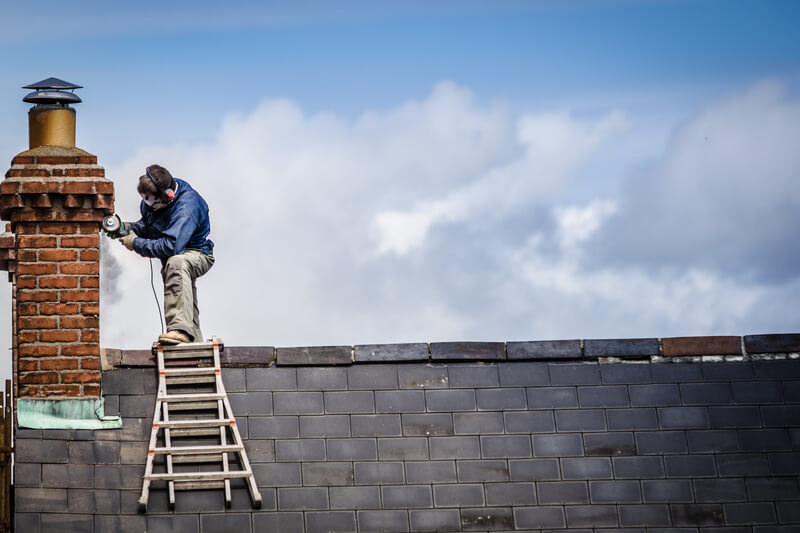 A1 Roofing Hackney ensure that our chimney repair diagnoses are unfailingly accurate which is why our estimates are always factual and unchanging until the project is over. Faulty chimneys negatively impact the efficiency of stoves and fireplaces significantly in Hackney, and could even pose a threat to you and your family.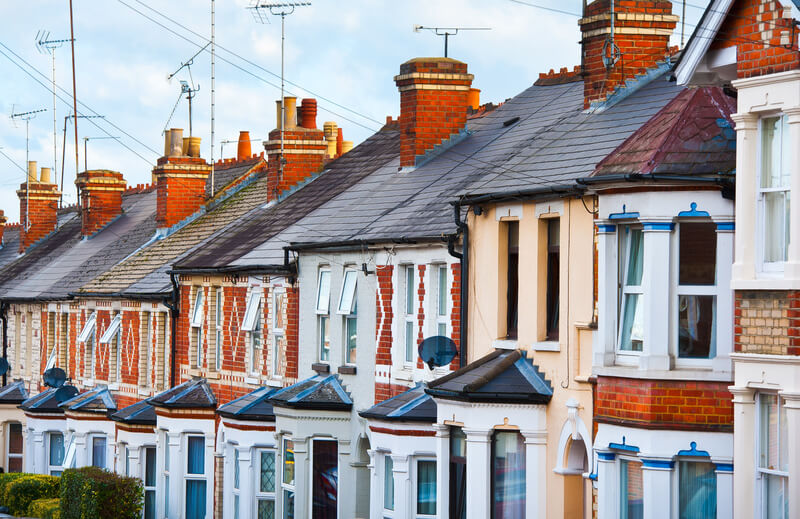 A1 Roofing Hackney Thorough Servicing To Make Sure That Your Chimney Works As Is Expected
Homeowners in Hackney should not ignore breaks in their chimney, as this could lead to sever fire damage to your home. Chimney breaks could occur at any point in Hackney, and should never be ignored. Even seemingly inconsequential issues such as a tiny crack in the chimney crown can eventually cause deterioration of internal chimney parts because of the water seeping inside, leading to more serious damage in Hackney.
To the layman, these faults may be terribly difficult to spot and this is why many times they are overlooked until they degenerate into something even more disastrous in Hackney. The staff at A1 Roofing Hackney are able to handle all manner of repair jobs and ensuring that they employ only the best industry techniques to achieve the necessary goals. A1 Roofing Hackney use specialized equipment such as a chimney camera that can reach into the chimney's interior to determine the scale of the damage in Hackney. A1 Roofing Hackney use of these equipment allow us to properly diagnose the problems with your chimney in Hackney. A1 Roofing Hackney offer only the most comprehensive chimney maintenance and cleaning services in Hackney. Each year, Hackney residents are faced with risks to their health and property that arise from malfunctioning chimneys. It is better for homeowners in Hackney to be properly fortified against whatever problems that may arise from their chimneys. At A1 Roofing Hackney, we have developed a far reaching reputation for our ability to provide only high quality cleaning and maintenance services. And when chimney problems do arise in Hackney, you can count on A1 Roofing Hackney for professional and quick chimney repair. Do not waste any time to get in touch with A1 Roofing Hackney on 020 3633 6891 once you notice any chimney problems that require our attention.
Do You Need Help ?
Call Us Now On
Why You Should Choose A1 Roofing Hackney
Top reasons why A1 Roofing Hackney provide high quality services. A1 Roofing Hackney chimney staff have been handpicked to select only those that are in possession of years of hands-on experience, along with all the necessary credentials. A1 Roofing Hackney technicians are always being upgraded, ensuring that they are always more than capable of handling whatever new chimney models they may find themselves working on.
The Customers'Happiness Is Our Only Objective At A1 Roofing Hackney
A1 Roofing Hackney technicians do not complete projects just for completions sake, but they ensure that all aspects of the customers'needs are met, while providing the highest quality of service possible. A1 Roofing Hackney take extra care to preserve the site such that it is exactly as A1 Roofing Hackney met it once we leave, or we leave it even better.
Get A Free Estimate Of The Price Range For Your A1 Roofing Hackney Chimney Repairs
Our staff is always willing to hear from clients in Hackney. You can be confident in our ability to provide all our A1 Roofing Hackney customers with the guidance they may require regarding their chimney repairs. A1 Roofing Hackney on 020 3633 6891 value your phone calls, and we encourage you to contact us whenever you find that you are in need of our chimney repair services A1 Roofing Hackney on 020 3633 6891.
A1 Roofing Hackney Experts Are Able To Isolate The Cause Of Chimney Malfunction
A1 Roofing Hackney work tirelessly in isolating the problematic areas of your chimney, so repairs may begin on them as quickly as possible, saving valuable money. Please look no further than A1 Roofing Hackney, if you require a company that is backed by years of experience.
All Types of Roofing Work Undertaken
Do You Need Help ?
Call Us Now On
A1 Roofing Hackney Unparalleled Chimney Repairs And Maintenance In Hackney
A deteriorating chimney in Hackney is nothing to be worried about, as it is always beaten by the sun, rain and other natural elements on a constant basis. If you are looking for a reliable chimney repair company in Hackney, we at A1 Roofing Hackney will do our best to give the most effective solution to your chimney concerns. You have to look nowhere else but here at A1 Roofing Hackney to find one of the more courteous and friendly technicians in the entire industry in Hackney. A1 Roofing Hackney immediately identify the problems with your chimney and proffer the necessary solutions without wasting much time; this is because we are backed with over ten years of experience in the field. Your chimneys have no more problems once A1 Roofing Hackney are on the project, and hundreds of satisfied customers will agree with us that we do not rest until we thoroughly complete the job. Your chimney will function as new with the help of the experts at A1 Roofing Hackney